An especially vibrant day – my husband's birthday and my 500th post!
I like the definition of vibrant – full of energy and life –  it describes my husband perfectly!
My blog also tries to be full of energy and life 🙂
My photo shows the birthday boy modelling his special birthday sign, just for me to use in my blog (although he may not have known that's what I was intending to do with the photo…..oops!)
For this week's photo challenge we are asked to share a photo of something vibrant. Vivid colors, a lively portrait, or perhaps a delightfully colorful landscape, if you're in a warmer climate….
500 posts is quite a milestone for me and I'm pleased to share this special post on this special day for both of us!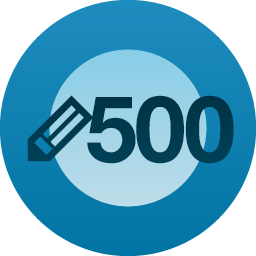 Congratulations on writing 500 posts on Deb's World!
Deb 🙂