A brand new Friday Feature on Deb's World
Winners and Losers of the week
In case you missed the news, I've come up with the idea of a weekly roundup of 'stuff' I've taken note of during the week. I'm thinking articles, blogs, videos, memes, photos, podcasts, memories, news, funny, sad, weird…it could be anything! Please note this is a work in progress and I'm still not too sure where I'm going with it yet. You are most welcome to join me in this quest each week!
Winners & Losers #3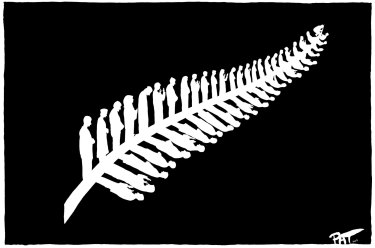 I learnt a new word – anosmia – it means a person with a lack of smell. Did you know that one?
Having fun with a slinky and thinking outside the box in my #SundayStills post with the theme of Spring – I took it literally. For this shot I was lying on my stomach to get the right angle!!
I've been blogging for 7 years – so congrats to me!!!
Christian Marclay's work The Clock. I heard about it on a podcast and thought it sounded amazing! Here's some information and the link below. Christian Marclay's video installation The Clock comprises several thousand short extracts from cinema history that refer to time through the presence of a clock, watch face or related symbol. Mixing diverse film genres, eras and locations, it is a vibrant collage of imagery and sound that chronicles 24 hours' duration. Source
Derry Girls on Netflix – definite winner! My sister and I binged on the whole series over a few days and thoroughly enjoyed it! I then found Sonia's guide on How to speak like a Derry Girl which helped my understanding immensely!
I heard a new term this week – Concierge Parents – and it struck a chord in light of last week's article about parents paying for their children's exam results to be increased. Here's a link to an article which explains more about it, I'd love to hear what you think. Profoundly dangerous: a generation at rick from concierge parents
Gun laws – feeling sick from watching and hearing about deception and treachery in Australian politics this week.
Another political loser was the result in the NSW State election because of the amalgamation of our council. This was my tweet from Sunday morning.
Alison was a real winner winner chicken dinner on the weekend. She had arranged a special day for my sister's (belated) birthday which included shopping, flowers, markets, photography, modelling, flower arranging and then she cooked us all a delicious dinner – my goodness that girl is talented! Flowers and photography just happen to be some of my sister's favourite things. They had kept the details of the day a secret from me and kept dropping hints about what we were going to do – some of them were absolutely hilarious! Thanks also to Tim as our driver and gopher all day! I used her photo in my Wordless Wednesday post this week as she was very keen to get onto Deb's World!!
Here are a few shots from our lovely afternoon.
I've had a lovely week with my sister this week and am happy she is feeling a bit better as the days go by. Celebration of Sharon Day
So that's week #3 of my new Friday Feature done and dusted. I wanted to have more winners than losers and I've succeeded in that quest! If you missed earlier posts you can find them here – Winners and Losers
What made you winners/losers list this week? Let me know if you have any suggestions for me!
Have a lovely week ahead!
Deb 🙂
Visit Deb's World's Instagram for photo updates
You can also find Deb's World in lots of other places – stay in touch by clicking any of the buttons below.
Copyright © 2023 debs-world.com – All rights reserved