Fun on a Friday with three questions
These Friday posts have been fun to compile – it sounds simple with three questions to answer but in fact it can be quite tricky sometimes. I started this Friday feature after listening to a podcast called Too Peas in a Podcast and each week the two hosts ask each other these three questions –
What made you laugh? What made you sad? What made a difference?
And about the F words? Just ask my family how much I like F words 😂
What made me laugh this week?
This article in the Huffington Post, written a few years ago, which my daughter sent me this week, made me chuckle – a Christmas list to Santa from the viewpoint of a 10 month old baby! If you have a baby in your life then this list will resonate on some level and hopefully make you smile 🙂
My daughter suggested a new addition to the list should be the dead flies on the windowsill, as her little one is entranced by them.
The full article can be found here: 10 month old's letter to Santa
Two examples from the list are:
House Keys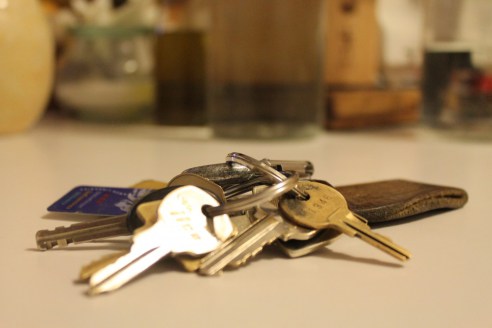 I would love a set of house keys. To eat, obviously. Only metal house keys will do. Please do not buy me plastic ones. I am not an idiot. I know that plastic house keys are not real keys.
One of These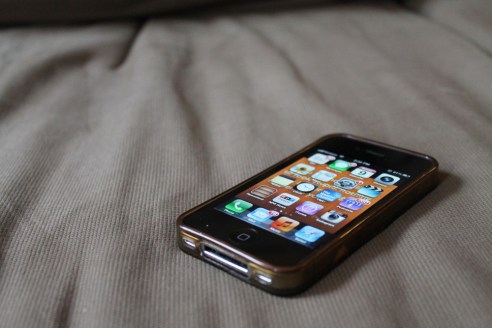 No idea what these do, but it's clearly a lot of fun, given that my mother never stops looking at it.
I heartily recommend you read the full article!
Play School Story Time with Richard Roxburgh
I saw this video of actor Richard Roxburgh reading a story on Play School recently and just had to share! It made me smile 🙂
Did you know Richard and I go way back? You may have missed my post from a few years ago, where I told you about my famous Pen-Pal, actor Richard Roxburgh. Just in case you missed it, here's a link Richard Roxburgh and Me.
He reads the story book 'Busting' to Joey, and doesn't he do an awesome job?
Apostrophe Society update
In last week's post I mentioned that the demise of the Apostrophe Society had made me sad, well the good news this week is that it looks like being saved!! You can read all about it here! The news made me happy 🙂
What made me sad this week?
The continuing awful news from home about the fires, smoke, heat and government inaction.
This post written by the wife of one of the volunteer firefighters has been doing the rounds on the internet this week and gives a very honest and candid account. No, Scott Morrison, my husband does not want to be fighting fires this summer – it's well worth a read!
There was also the sad news of deaths in New Zealand due to the eruption of a volcano. These types of events are always hard to cope with but it seems harder at this time of year.
What made a difference this week?
This advert is so lovely I just had to share it!
The difference is that it only cost about 100 pounds to make (mainly for the use of the song I believe), when the major stores spend much more than this on their Christmas adverts. I also love the message of Be a kid this Christmas. We can all do with this advice.
Fun at 59!
In case you missed the news, I turned 59 yesterday and updated my birthday letter to myself. I'm here to tell you that it's still possible to have fun at 59 and I intend to continue having as much fun as possible as I head towards the next big milestone of my 60th birthday – it's only a year away now 🙂
Fun and festivities at fifty-nine: my F words for the week!
So what made you happy/sad/and what made a difference this week?
Let me know in a comment below, I always enjoy reading your thoughts.
I'm thinking this will be my last Friday post for the year so I'll take this opportunity to wish you many happy Fridays ahead. Thanks for all your support and for joining in, I love your interaction.
I've still got a few posts left in me before the end of the year so it's not the end of my blogging year just yet!
Deb 🙂
---
You can also find Deb's World in lots of other places – stay in touch by clicking any of the buttons below.